Hope Level offers a blend of counselling, hypnotherapy and psychotherapy to help with a range of challenging issues that hold you back and stop you from living live to the full.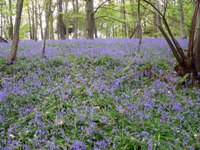 If you want to improve the value and quality of your life by overcoming issues that get in the way of allowing you to be the person you really want to be, then congratulations! By seeking out counselling, hypnotherapy and psychotherapy as a method that allows you to bring about change in yourself you have put your feet on the first step to change.
People are often embarrassed or frightened to ask for help with their issues, sometimes thinking that compared to other people, their problems are insignificant. I strongly believe that any problem that brings you anxiety or dissatisfaction in life is important. Often my clients say that simply sharing their problems with an independent and objective therapist can bring huge relief.
Your first session will depend very much on what you want and need. Some people are so relieved to get help that they simply want to talk everything through. Others want to start hypnotherapy to create change immediately and some want to experience some relaxation hypnosis first, before starting to work on the changes they want. At the end of your first session, you will be given a free relaxation CD so that you can experience the benefits of relaxation hypnosis in the comfort of your own home.
Born in 1972, I have a broad life experience which helps me to understand my clients situations and I work with my clients in a fully non-judgemental and confidential manner. I am a fully qualified and experienced psychotherapist and hypnotherapist and I have helped hundreds of clients in my practice. For testimonials from previous clients that I have helped, please
click here
Therapy is for you if any of these apply:-
You know what you need or want to be doing from a logical point of view but you are held back emotionally
You find it hard or even impossible to say no
You find that you can't stop thinking about a particular issue
You are having problems sleeping and there is no medical cause
You have unexplained aches and pains
You have difficulty motivating yourself
You have difficulty relating to someone in your life
You have issues with food
You think you may be suffering from depression or anxiety
Hope Level Therapy provides you with an experienced, qualified, registered (see
How is Hypnotherapy Regulated?
) , professional psycho-hypnotherapist who can provide discrete and confidential therapy to help you to get back on track and feeling better